Čínský výrobce plážových ručníků
Jsme výrobci ručníků v Číně. Vyrábíme bavlněné ručníky, ručníky z mikrovlákna, ručníky na pláž, ručníkové sety.
Jsme čínský výrobce potištěných plážových ručníků, používáme reaktivní tištěný a submilační tisk pro vaše kresby a design na plážovém ručníku.
| Size | Weight | 300-499 pieces | 500-699 pieces | 700-999 pieces | Up 1000 pieces |
| --- | --- | --- | --- | --- | --- |
| 140cmx70cm | 250gsm | US$1.65 | US$1.55 | US$1.45 | Send Us Email |
| 160cmx80cm | 250gsm | US$2.4 | US$2.24 | US$2.08 | Send Us Email |
| 100cmx180cm | 250gsm | US$US$3.1 | US$2.87 | US$2.66 | Send Us Email |

Vzorové poplatky
1. Pokud chcete vyrobyt vzorek s vaším designem, cena je 100 USD. Cena je včetně poštovného.
2. Uveďte prosím svůj návrh ve formátu pro ilustrátory (.ai) nebo ve formátu PDF.
Poznámka k ceně:
1.Jednotková cena včetně potisku, balení 1 ks ručníku v sáčku.
2. Vzorové poplatky včetně poplatků za dopravu do vaší oblasti.
3. Jednotková cena nezahrnuje přepravní poplatky do vaší oblasti.
Datum výroby:
1) 10 dní pro vzorek
2) 35 dní pro hromadnou objednávku
Platba:
Platba pro vzorky: PayPal
Platba pro hromadné objednávky: Bankovní převod
Možnosti dopravy
1) Malé objednávky expresní dopravou, cena je vyšší, datum dodání je rychlejší: 7 dní -10 dnů.
2) Velké objednávky námořní lodí. Cena je nizká, doba přepravy je pomalá: 35 dnů – 40 dnů.
Materiál: 100% Polyester
Rozměry: 70cm x 140cm,160cmx80cm,100cmx180cm (<<< Více designů plážových ručníků>>>)
Váha: 250 GSM
Tloušťka: Střední
Použití: plážový ručník, koupelnový ručník, jóga podložka, piknikový ručník, přikrývka, nástěnná tapiserie
Balení obsahuje: 1 ručník
Způsoby prodeje: Velkoobchod a maloobchod & Dropshipping.
Use as:Beach Towel,Bath Towel,Yoga Mate,Bigini Cover-up,Picnic Blanket,Wall Tapestry,Cover Blanket
Package include: 1 pcs*Towel.
Modes of Sale: Wholesale & Retail & Dropshipping.
Attention: as different computers display colors differently, the color of the actual item may vary slightly from the above images, thanks for your understanding.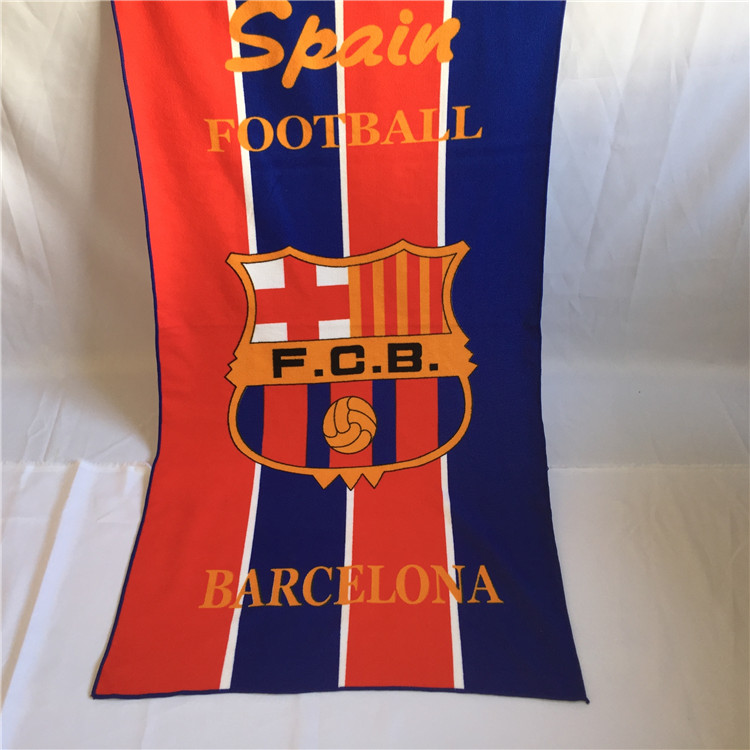 Q 1: Do you have a factory?
A: Yes, we are a Beach Towel Supplier and Beach Towel Wholesale, specialized in producing any design towels, and processing textiles for over 15 years.
Q 2: How can I get a sample from you to check the quality?
A: we welcome sample order to test and check the towel quality and workmanship;
please give us your ideas and more details of the towel you need, such as, material, size and weight. Then we can according to your specification give you a sample.
you can give us your design drawings, or send us a sample , we can make a counter sample for you.
Q 3: Can you offer private label with our own brand logo? Can you add my own brand logo on the towel?
A: Sure! We can help you do private label with your own brand, we can also add your own logo on the towel, such as: embroidery logo, jacquard logo, embossed logo, printed logo, or as you required.
Q 4: What is the lead time for sample?
A: 1. about 1-3 days for existing samples;
about 7-15 days for customized samples depends on your specifications and design
Shipping time: about 5-7 days
Q5: How much do you charge for a sample, including the DHL express shipping?
A: 1. free for our existing samples; you only need to pay the shipping cost about USD30-50
For customized samples, please kindly contact our sales for further communication.
Q 6: What's your min order? Is it possible to start with a small trial order to test the market and establish a relationship with you?
A: 1. For customized products, MOQ depends on the towel specifications/design/craft, but please don't worry, if this is your new business line, or you are a small wholesaler, we can also try our best to help do a small trial order to test the market, we would like to grow up with together!
Q 7: What payment methods your company accept?
A: we accept most of the payment methods, but mainly accept T/T, L/C, Western Union, Paypal, Escrow.
Q 8: How do your packing of the towels? Do you offer custom packaging?
A: standard export packing—each towel single polybag packaging, then put into export cartons; but we can also do customized packing for you according to your requirements.
Q 9: What about your delivery time? Can we receive our goods on time?
A: Well, they depends on the quantity of your order, as you know, we need time to manufacture the towels, usually 25 to 35 days after order confirmed, we regard clients' time as gold, so we'll do our best to deliver goods on time.
Q 10: Do you work with any other company that sells on Amazon?
A: Sure, we have a lot of Amazon customers, we have a lot of experience in operating of this work, we can provide free Amazon UPC product stickers and free carton labels, then help you send the goods to designated Amazon warehouse directly, help you to handle customs clearance, let your business become very easy and convenience!
Established in 2001, we are a professional towel specialist integrating industry and trade together in producing all types of towels and toweling products.
As a  Beach Towel Supplier in China, we supply a full range of  Beach Towel , face towel, bath towel, beach towel, microfiber towel, pet towel, sports towel and so on.