Toalla De laya Impresa | Fabricante de toallas de playa en China
Somos fabricantes de toallas en China. Podemos producir toallas de algodón, toallas de microfibra, toallas de playa, juegos de toallas.
Somos un fabricante chino de toallas de playa impresas, usamos impresiones reactivas y sublimación para realizar el arte y diseño en toallas de playa.
Ahorre dinero comprando a un fabricante chino de toallas. Precio barato. Envío rápido.100% nuevo y de alta calidad, toalla de playa impresa, microfibra, toalla de playa personalizada.
Somos fabricantes profesionales de toallas chinas, podemos producir toallas de playa, toallas de cara, toallas de algodón, toallas de microfibra.
Price of microfiber beach towel

| Size | Weight | 300-499 pieces | 500-699 pieces | 700-999 pieces | Up 1000 pieces |
| --- | --- | --- | --- | --- | --- |
| 140cmx70cm | 250gsm | US$1.65 | US$1.55 | US$1.45 | Send Us Email |
| 160cmx80cm | 250gsm | US$2.4 | US$2.24 | US$2.08 | Send Us Email |
| 100cmx180cm | 250gsm | US$US$3.1 | US$2.87 | US$2.66 | Send Us Email |

Cargos por muestra
1. Si desea hacer una muestra con su diseño, el precio es de US$100. El precio incluye los gastos de envío.
2. Por favor, proporcione su diseño en forma de ilustración (.ai), o en formato PDF.
Nota de Precio:
1. Precio unitario incluyendo impresión, paquete de 1 toalla en bolsa de polietileno.
2. Cargos por muestra, incluyendo cargos de envío a su área.
3. El precio unitario no incluye los gastos de envío a su área.
Fecha de producción:
1) 10 días para la muestra.
2) 35 días para el pedido en masa.
Pago :
Ejemplo de pago de un pedido: PayPal.
Pago de pedidos en serie : Bank TT.
Opción de envío
1) Pedido pequeño por expreso, el precio es caro, la fecha de envío es más rápida. 7 días -10 días.
2) Pedido grande por barco. El precio es más económico, el tiempo de envío es lento.  De 35 a 40 días.
Color: como se ve en la foto.
Material: 100% Poliéster.
Tamaño:70cm x 140cm,160cmx80cm,100cmx180cm (Más Diseño Toalla de Playa).
Peso: 250 GSM.
Delgadez: Moderada.
Usar como: Toalla de playa, toalla de baño, compañera para el yoga, cubierta para bikini, manta de picnic, tapiz de pared, manta de cubierta.
El paquete incluye: 1 Toalla (una pieza).
Modos de venta: Venta al por mayor, al por menor y envío.
Consultar Precio Ahora=====>>>>>> info@qihaitextile.com
Peso: 250GSM
Mantenimiento: puede lavarse en lavadora y es reutilizable.
Nuestro cliente: Toyota, Adidas, America Bank, Royal, Dutch/Shell, Coca-Cola,etc.
Diferentes tipos de toallas de playa impresas:
Toalla de playa de algodón estampada.
Toalla de playa de microfibra impresa.
Toalla de playa de gamuza estampada.
Toalla de playa redonda de algodón estampada.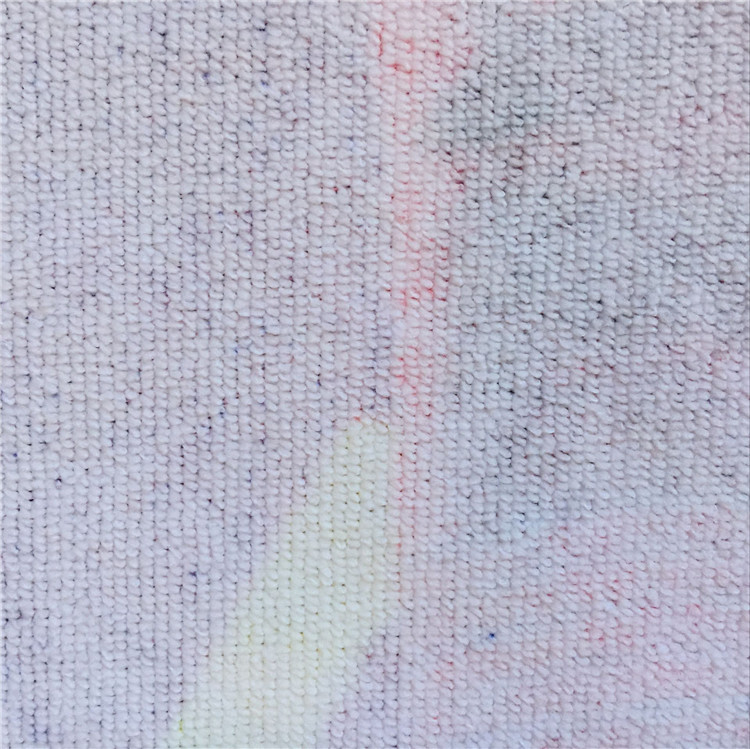 Q 1: Do you have a factory?
A: Yes, we are a manufacturer and trading company, specialized in producing any design towels, and processing textiles for over 15 years.
Q 2: How can I get a sample from you to check the quality?
A: we welcome sample order to test and check the towel quality and workmanship;
please give us your ideas and more details of the towel you need, such as, material, size and weight. Then we can according to your specification give you a sample.
you can give us your design drawings, or send us a sample , we can make a counter sample for you.
Q 3: Can you offer private label with our own brand logo? Can you add my own brand logo on the towel?
A: Sure! We can help you do private label with your own brand, we can also add your own logo on the towel, such as: embroidery logo, jacquard logo, embossed logo, printed logo, or as you required.
Q 4: What is the lead time for sample?
A: 1. about 1-3 days for existing samples;
about 7-15 days for customized samples depends on your specifications and design
Shipping time: about 5-7 days
Q5: How much do you charge for a sample, including the DHL express shipping?
A: 1. free for our existing samples; you only need to pay the shipping cost about USD30-50
For customized samples, please kindly contact our sales for further communication.
Q 6: What's your min order? Is it possible to start with a small trial order to test the market and establish a relationship with you?
A: 1. For customized products, MOQ depends on the towel specifications/design/craft, but please don't worry, if this is your new business line, or you are a small wholesaler, we can also try our best to help do a small trial order to test the market, we would like to grow up with together!
Q 7: What payment methods your company accept?
A: we accept most of the payment methods, but mainly accept T/T, L/C, Western Union, Paypal, Escrow.
Q 8: How do your packing of the towels? Do you offer custom packaging?
A: standard export packing—each towel single polybag packaging, then put into export cartons; but we can also do customized packing for you according to your requirements.
Q 9: What about your delivery time? Can we receive our goods on time?
A: Well, they depends on the quantity of your order, as you know, we need time to manufacture the towels, usually 25 to 35 days after order confirmed, we regard clients' time as gold, so we'll do our best to deliver goods on time.
Q 10: Do you work with any other company that sells on Amazon?
A: Sure, we have a lot of Amazon customers, we have a lot of experience in operating of this work, we can provide free Amazon UPC product stickers and free carton labels, then help you send the goods to designated Amazon warehouse directly, help you to handle customs clearance, let your business become very easy and convenience!
Established in 2001, we are a professional towel specialist integrating industry and trade together in producing all types of towels and toweling products.
As a Print Beach Towel manufacturer in Jiangsu, we supply a full range of Print Beach Towel, face towel, bath towel, beach towel, microfiber towel, pet towel, sports towel and so on.